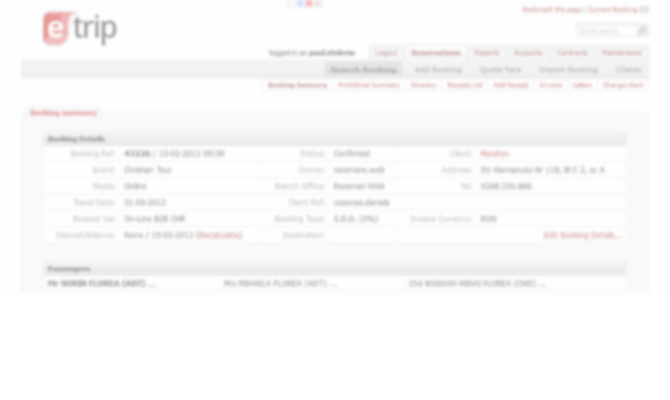 Booking and Reservation Management System
eTrip represents a comprehensive reservations system that enables the tour operator to handle the reservation or enquiry in a fast and efficient manner.

The reservations agent will be able to price and sell a wide range of products from within eTrip (from complex tailor-made itineraries to pre-arranged package holidays).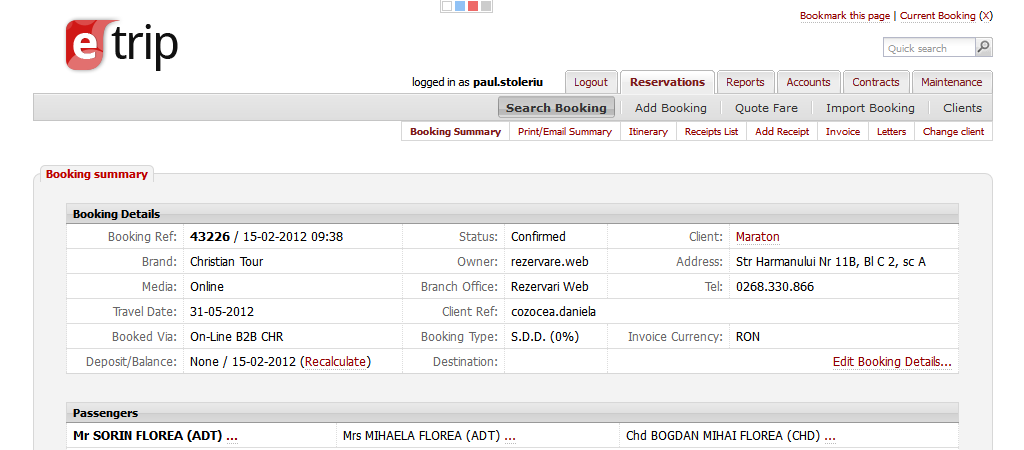 eTrip handles all aspects of a holiday reservation system including: flights, hotels, tours, transfers, as well as extra components such as: excursions, ski hire and ski passes.

And with integrations to multiple GDSes you are able to offer fast and price competitive services to your clients.
Fast, efficient, cost effective, multi-location, fully scalable - it will enable you to sell your products and services in-house and/or online.

eTrip integrates to all major flight GDSes and hotel bed banks, also providing APIs for integration with 3rd party systems.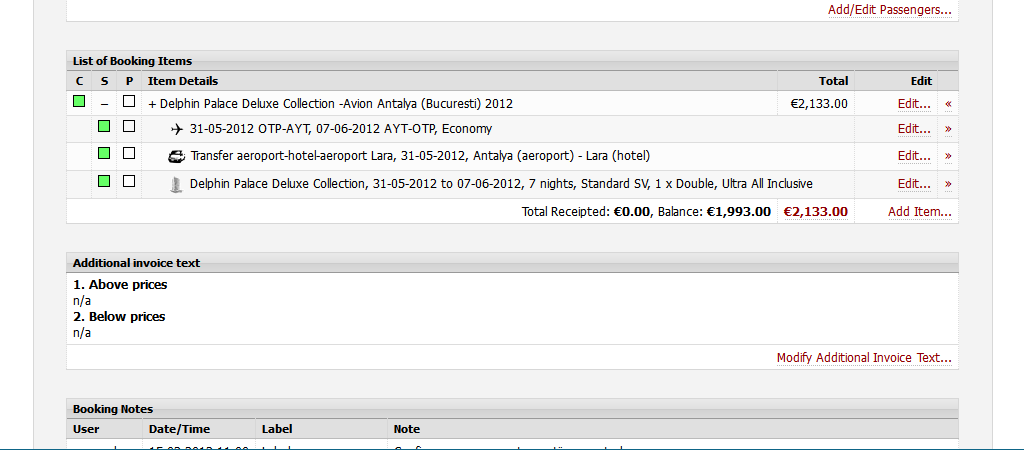 Previous
Next